Today we will show you 3 rare items from Czechoslovak philately.


Among the very popular stamps have long been the overprints "Czechoslovak Post 1919", which always reach record prices at auctions. The original Austrian surcharge stamp with the "Pošta Československá 1919" overprint type III, sold for CZK 580,000 plus auction fees. The auction started at only CZK 300,000. Around 60 of these stamps were overprinted, not all of which have survived. Only a small number of them will exist in mint never hinged condition as this one. The back of the stamp bears several expert and ownership marks.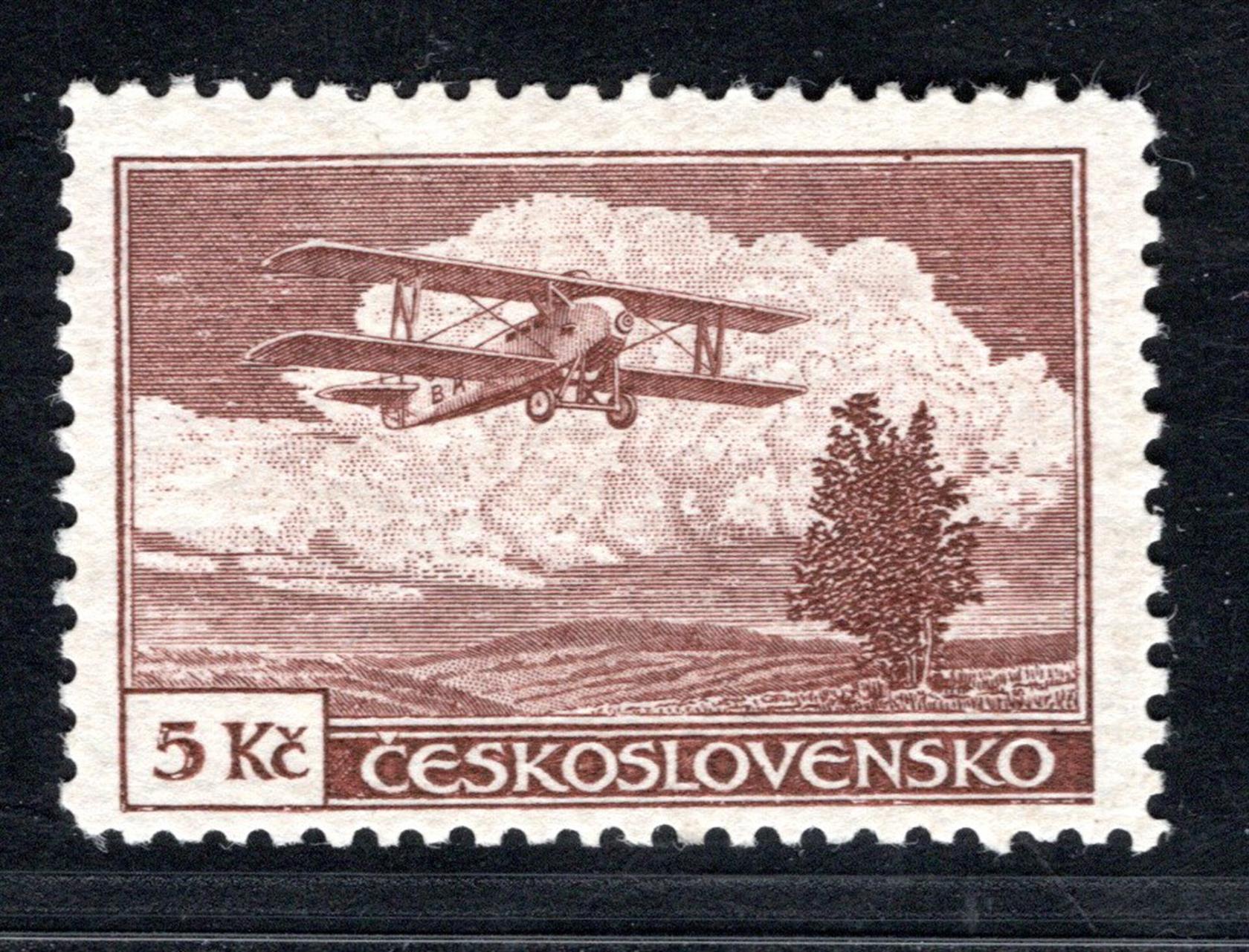 Czechoslovak light brown airmail stamp from 1930 with a face value of 5 crowns and perforation 12 ¼, was auctioned for 105,000 crowns. This stamp was prepared by the well-known engraver Karel Seizinger for printing using the steel printing technique. The stamp was produced with two types of perforation: 13 ¾, which is quite common, and this one with perforation 12 ¼, which is very rare.


Not only postage stamps, but also their trial prints are in great demand among collectors. The proof is the block of fourteen of the 3 Kčs stamp J. V. Stalin from 1949 printed by steel printing from the surface, of which only a negligible number have survived. This stamp was eventually printed using the rotary steel printing technique. Already finished trial prints from the surface were used to promote the printing of the stamps and adjusted into gift albums for the highest domestic and foreign state and party officials, including the President of Czechoslovakia. The catalogue value of this block is only 45,000 crowns. An ordinary perforated stamp with this design is worth only a few crowns, as 2 800 000 of them were printed. The item shown here was auctioned for 210,000 crowns at a starting price of 100,000 crowns.
Exchange rate EUR/CZK: 1 EUR = 23,75 CZK
Back side of the "Pošta československá 1919" stamp